Leo
16.1.19 Winter Morning
Although we didn't have snow, we still managed to spot some signs of winter during our walk.
Then we mixed up classes and worked with Year 1 and Reception to create snowflakes!
7.1.19 Dinosaur at St Stephen's Infants!
Welcome back!
We received a letter today…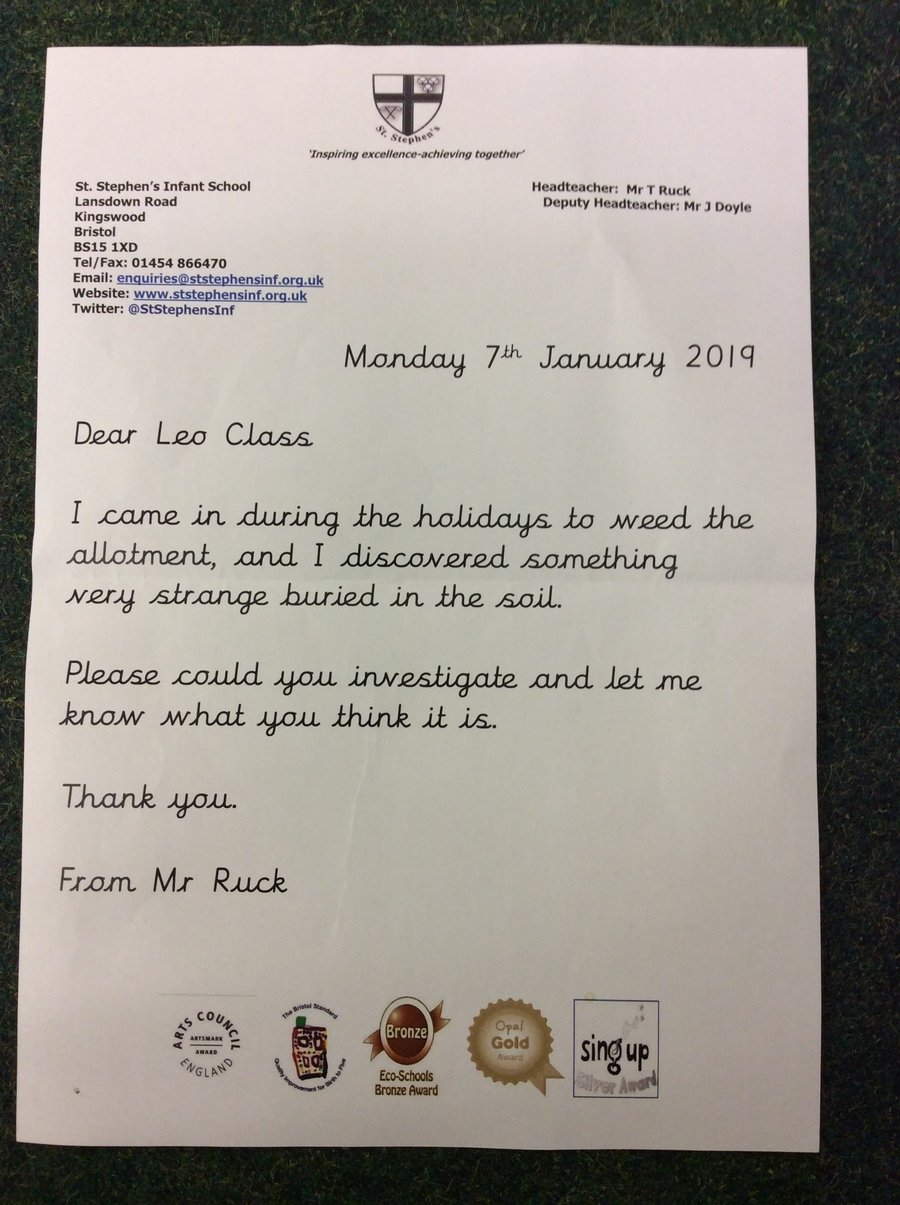 16.11.18
Rocket Home Learning
Thank you for your amazing rockets that you built for home learning. We tried them out this afternoon.
16.11.18
Friendship Week - Random Act of Kindness
Today, we carried out a Random Act of Kindness in Leo Class. Harry kindly brought in Lego cards he didn't want anymore, so we decided to share them with all the children in the school - just to make them smile! We wrote a letter to each class, then shared the packs of cards out.
13.11.18
Playpod Spaceships
We worked together to make spaceships, then we described them to other teams.
9.11.18
Autumn Morning
It was our first seasons day of the year - Autumn! We spent the morning going on a welly walk, collecting leaves and making a 'leaf kebab'.
After play, we joined together with Red Class and Elmer Class for some autumn poetry and art.
24.10.18
Playpod Afternoon
This afternoon, Leo class created some items to help them escape from the Great Fire of London! Can you see what they've made?
19.10.18
Great Fire of St Stephens!
First we made boxes look like houses in 1666...
And then we created our own Great Fire of St Stephens!