Blue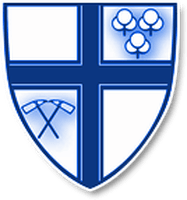 St Stephen's Infant School
Striving, Supporting, Inspiring, Succeeding
Lansdown Road, Bristol, Avon, BS15 1XD
01454 866470
enquiries@ststephensinf.org.uk
School day: 8:50am - 3.10pm Reception 8:50am - 3:15pm Y1 and Y2
Term 2
Weeks 1 & 2
We have started learning our Christmas play songs and begun to practise our play in the hall!! The children have picked up the actions to the songs really well. We have also been ordering things by size and using the language such as 'tall' , 'short', 'shorter' and 'tallest'.
We have now learnt: e, u, h, r, l, f, b and we are on number 8.
During friendship week we made friendship bracelets and talked about what makes a 'good friend'.
Children have been reading their reading books at home and thank you adults for recording how they get on and we received lots of home learning after the holidays. Great effort everyone, thank you.
Week 8
This week we have been finding out all about hedgehogs. In Phonics we have learnt the sounds;
g, o, c, k
We have been making simple 3 letter words with the letters we know so far, like 'mat' 'pat' 'man' 'pan' 'sit' 'sat' 'pin' and 'gap'.
Please practise at home too! How many words can you make out of s,a,t,p,i,n,g,o,c,k ?
This week your child shall bring home 2 reading books to share at home over the holiday. Please record in their reading record book how they got on.
Have a very happy and safe half term <