6.9.21 First Day Back!
Well done to all the little Gruffalos for your fantastic first day! I'm so proud of you all! We enjoyed looking for the Gruffalo in the woods today.
8.6.21 Balloon Visit
What a great way to start our Bristol topic! A huge THANK YOU to Adam and Kirsty who came in to show us their amazing hot air balloon!
20.1.21 Extra resources for phonics today.
You can use the document below to help you with today's phonic lesson.
You could.. (each of these suggestions increases in difficulty)
ask your child to sound out the word and show where the split vowel digraph is
sort the word in the right column - matching it to the correct split vowel digraph
say the word and see if your child can write it into the correct column
18.1.21 - Phonics Lessons for this week
We will be continuing with split digraphs for phonics (a_e, e_e, i_e, o_e & u_e). See plan below.
Tuesday's session will need examples of real/alien words (alien words are words that should be read using the sound (split digraph). This would should not be corrected or changed to make a real word - so it is read like an alien would pronounce it. You could easily change this lesson by using PhonicsPlay - https://www.phonicsplay.co.uk/resources/phase/5/dragons-den and electing the split digraph to practise.
shape, pate, bake, gade, flake, quade
pede, extreme, geme, theme, quede, evening, flene
pipe, fline, shine, prike, slide, slipe
rope, stove, hoves, snipe, abode, profe
dude, fupe, fume, strube, fuse, flune
11.1.21 - Phonics Lessons for this week
These are the phonics lessons for each day this week.
8.1.21 - Phonics Lesson
It's another way of making the oa sound today!
We know oa, ow, o_e.
Today's way of writing the sound is
oe
It is more unusual than the other ways of spelling oa.
See if you can 'spot' any oe words in this postcard. Write down as many as you can.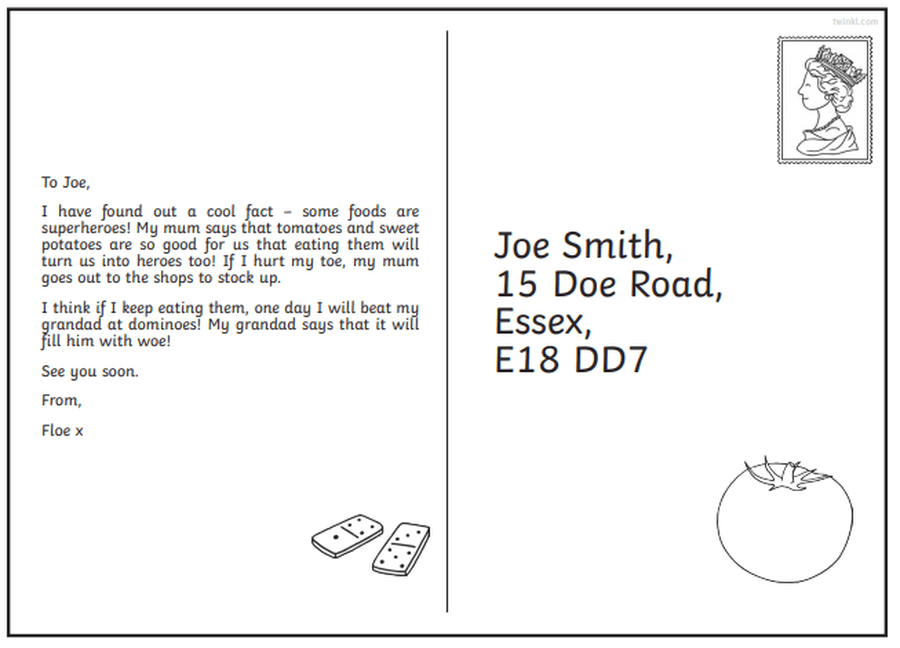 7.1.21 - Phonics Lesson
We know two ways of making the oa sound:
oa and ow.
Today we'll learn a different way of making the oa sound. It is a split vowel digraph.:
o_e
Watch the video for some o_e words then try to write the words that match the pictures.
Answers: The words were... home, note, bone, explode!
6.1.21 - Big Cat Ebooks
Children's Big Cat Ebook accounts have been refreshed so that you have access to all of the books in your current level.
Please remember...
These books are to practice the phonics that children are taught in school and children are put on a level where they should have a high degree of accuracy so they can focus on particular sounds.
You don't have to read a whole book in one go if it is too much.
Re-reading books and having a second or third go is the best way to build fluency. The first time, you might need to sound out words, and the next time you can focus on reading sentences fluently.
You can have the book 'read to you' - either by the computer, or by an adult on the first go. The next time you read the book you can have a go.
There are activity sheets for the books that you can complete too - this might be after you read the book a couple of times.
Please let me know if you are finding the books too challenging or too easy.
6.1.21 - Phonics lesson
We already know one way of reading the oa sound – have a reminder with this clip: https://www.youtube.com/watch?v=M8nGaspuWAQ
Today we'll learn a different way of making the oa sound. It looks like this:
ow
We already know that these letters can make the sound in cow and brown, but today they are making a different sound in words like these: glow and mow
https://www.youtube.com/watch?v=Wot5CmStKlY
Try writing these words to match the pictures: (remember - ow is a digraph so it fits into 1 'box' in the phoneme frame under the picture)
14.12.20 Science Experiment
We are looking at how materials change. Today we had to rescue dinosaurs that were trapped in the ice!
4.12.20 Letters to Santa
We've had some important letters to write this week!
25.11.20 Displays
We're really proud of our work - here are some of our displays we've put up recently!
20.11.20 Friendship Week
Random Act of Kindness
All of the adults and children in Gruffalo Class wanted to say a big 'thank you' to Mrs Cook because she works so hard and looks after us so well! We made a special card for her.
Thank you, Mrs Cook!
19.9.20 Friendship Week
Today we've made friendship bracelets and cards for each other.
22.10.20 Dress Up Day
We loved seeing everyone's costumes today! Well done to our winners in Gruffalo Class, Faith and Dexter!
16.9.20 Welcome to Gruffalo Class!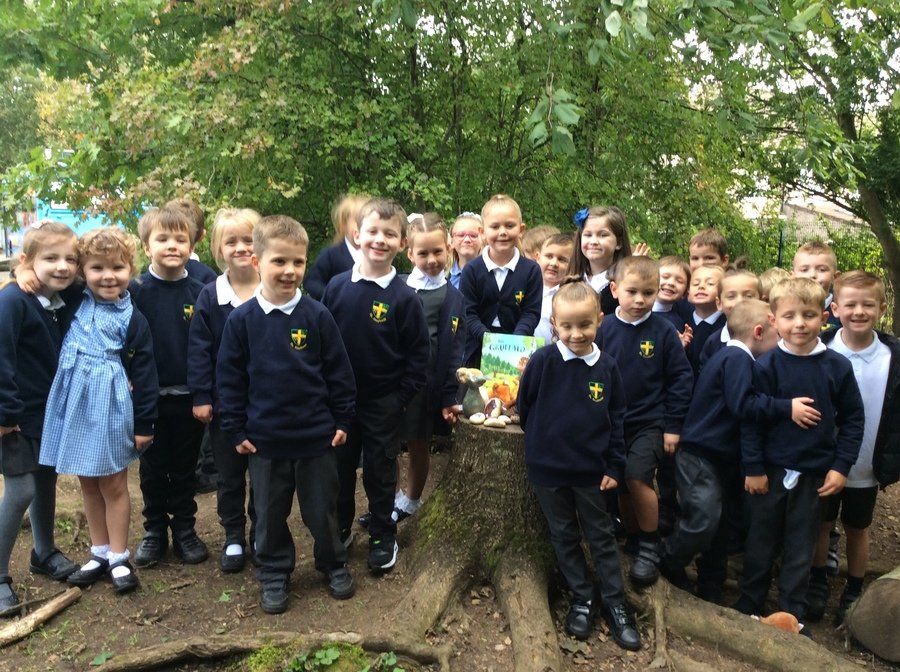 We've been having such fun learning about our class story... The Gruffalo! Everyone has settled into Year 1 really well. We hope you enjoy our pictures of some houses for the Gruffalo characters. Great teamwork, Gruffalo class!