Welcome to Zog Class
2019-2020
Monday 14th October and Thursday 17th October
We look forward to 'parents evening' when our teachers will be sharing how we have settled into Zog Class. They will be chatting about how well we are doing with our learning and working together with our Zog friends.
Drama4all visited us last Wednesday and transported us back to the court of King Arthur. We went on a magical quest with Merlin the Magician to help rescue King Arthur's sword 'Excalibur'.
The Gruffalo (Weeks 6 to 8)
We will be learning like the unicorn to create and describe our own monsters. We will cooking up some imaginary delicious meals - including Owl Ice-cream'.
On Thursday 10th October we went to Westonbirt Arboretum as part of our 'Outdoor Play and Learning' to explore Autumn, trees and all of the woodland characters who feature in 'The Gruffalo'.
We enjoyed our visit to Westonbirt Arboretum learning about the trees and animals there.
The Little Red Hen (Week 5)
Talk for Write
When we use our 'Every Time I Write' checklist we our reminded to think it and say it just before we write it. We will be learning like the Owl to plan what we want to write by retelling 'The Little Red Hen' story using a 'Talk for Write' picture plan.
Can you 'read' the 'Talk for Write' picture plan to help you retell a simplified version of 'The Little Red Hen'?
Can you remember to use the actions you created and the different voices you used for each of the four characters?
We also used our picture plan to do a shared write of what we had said.
We have been exploring which 2 numbers 'bond' together to make the number 10
Can you slide along the colours of the rainbow to find all of the possible combinations?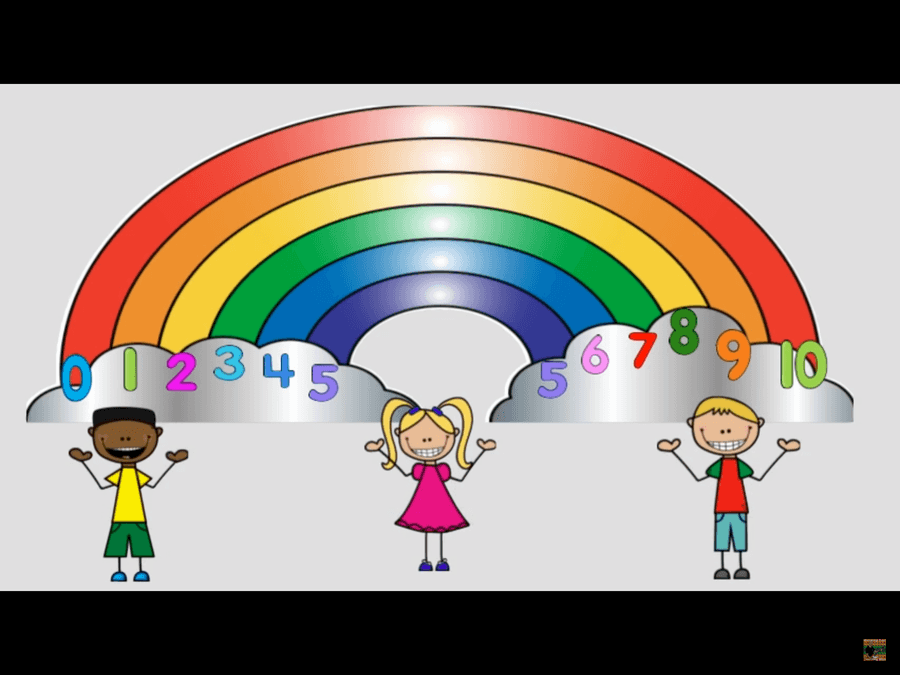 Jack and the Beanstalk (Weeks 1-4)
For the first four weeks we will be exploring Jack and the Beanstalk. We will be using a 'Talk for Write' picture plan to help us retell the traditional version of the story. Once we are confident with that we will be writing our own version by thinking what other 'bad creatures' could live at the top of Jack's beanstalk.
Each group came up with their own ideas and decided Jack would meet a witch, a troll, a fox and a wolf at the top of his beanstalk!
We have been planting our own bean seeds and thinking about what the seed will need to grow into a giant beanstalk - just like Jacks!
We have been learning like owl to plan what makes an accurate counter.
We used the checklist in our own learning to assess whether we have used all of the skills needed to accurately count the beans in Jack's sack.
Working like a scientist, we made toast for 'beans on toast'.
Can you share some of the changes you saw, felt, smelt, heard and tasted? What changes would you not be able to change back?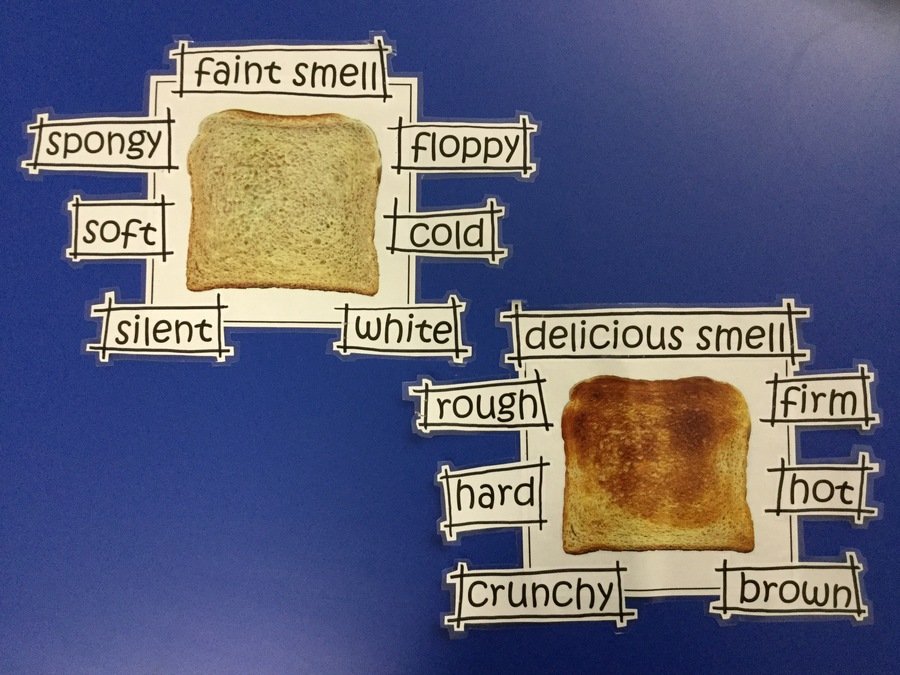 Throughout this year we will be improving our pencil grip.
The best way to grip the pencil for the range of movements needed to write cursive letters is called the tri-grip.
We will also be improving our handwriting by learning more about how to form cursive letters correctly.
We will be concentrating on each letter and trying them one at a time. Every letter starts on the line with a 'woosh-in'.