Thank you to everyone who sent in a self-portrait. They are all brilliant and so different, there were so many different materials used. Have a look at the portraits below and see if you can spot yours and guess who you think the portraits belong to.
Hello Everyone, as we are unable to have arts week this year, I thought that I would set you an art challenge that you can do at home. Your challenge is to create a self-portrait. You can use any medium such as pencils, pens, paint, pastels, natural materials, fruit/vegetables or collage materials. Look carefully at the colour of your hair, eyes and skin and where your features are positioned on your face.
Remember to take your time and keep on going like the tortoise. You can have a first attempt (FAIL) at your self-portrait and get feedback from someone in your home or look at your portrait and see what you can improve to make it even better, then have a second attempt (SAIL).
Parents/carers and staff are all encouraged to take part too. You can see my attempt below. I used natural materials that I found in my garden.
Email in a photograph of your self-portrait to the school enquiries@ststephensinf.org.uk by Thursday 21st May. The photos will all be put together in a slide show to celebrate all of us at St Stephen's Infants school and show how special and unique we all are.
Here is a video to get you started https://www.bbc.co.uk/teach/class-clips-video/art-and-design-draw-self-portrait/z6ytscw and below are some examples and a useful PowerPoint to help too.
Good Luck, have fun and I look forward to seeing your self-portraits.
Miss Smith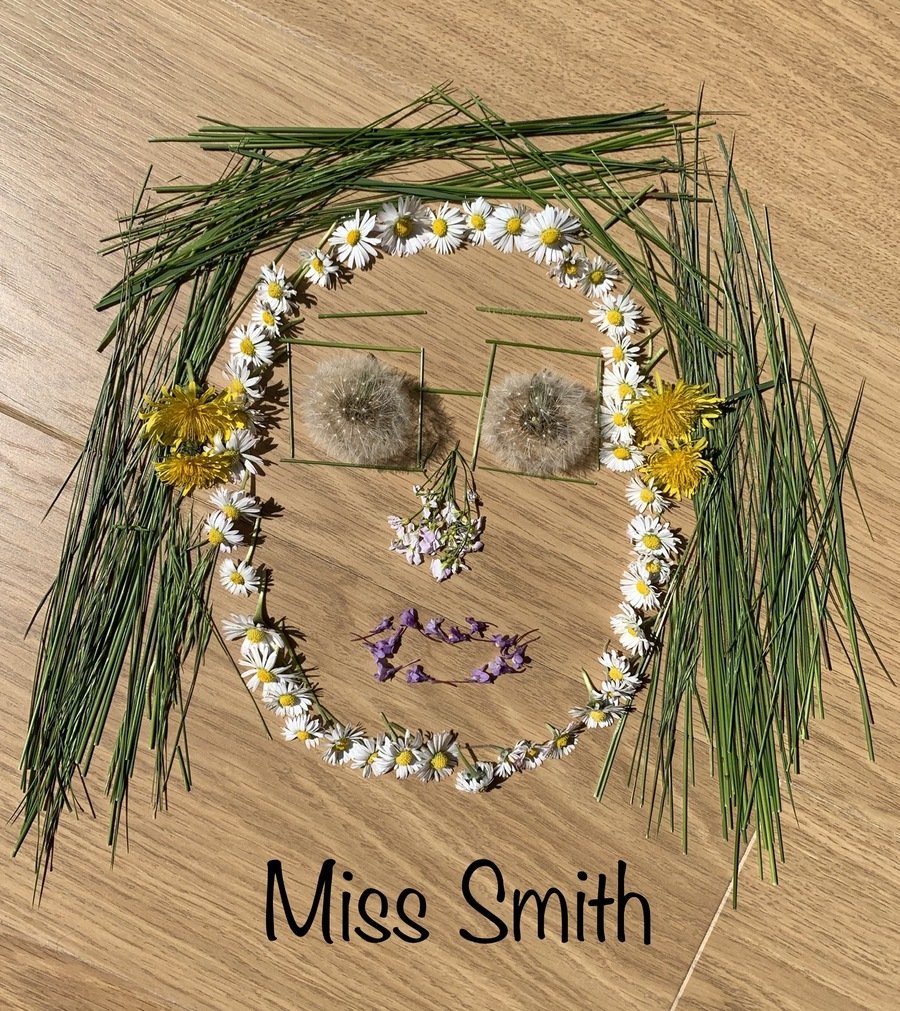 Click on the images to enlarge them.