SSIS Remote Learning Offer (updated Jan 2021)
Reception remote bubble closer 22/3/21 - 28/3/21 please visit - https://www.ststephensinf.org.uk/class-pages/reception-1/reception-work-if-your-class-is-closed-1 - to view the learning
Schools have been asked to make plans for providing remote education to support learning at home during lockdown. Feedback from parents/carers has helped shape our updated remote learning offer.
Teachers will provide daily Maths, daily English and daily Phonics lessons with some ideas for foundation subject lessons. Teachers have put together a pack which can be used at home to continue learning. We do not intend that children spend all of their time remote learning from screens. Further down this page there are links to non-screen activities. If you aren't sure about the expectation of learning, email the classteacher via enquiries@ststephensinf.org.uk and ask what would be appropriate for your child.
The pack should have:
A red exercise book,

English sessions (using Oak National Academy), sound mat

Maths learning, hundred square

extra ideas (Foundation subjects such as PE, Art, D&T, History, Geography and Science)
The Oak National Academy website will be used to form the basic St. Stephen's Infant School offer. Access to other platforms is recommended e.g. Doodle Maths, ebooks by Big Cat Phonics and Purple Mash which the school have purchased. You should now have usernames and passwords for Collins eBooks, DoodleMaths and PurpleMash. Specific activities to be completed by children can be assigned on all of these platforms by teachers.
Work will be uploaded to year group webpages on Friday afternoon ready for the following week. Teachers will hold a 'Zoom' meeting on the Monday and Thursday of each new week of remote learning (if teacher is well) for the whole class to attend. This will introduce the work for the week and to catch-up.
Y2 – 9:30am (Leo 9:00am)

Y1 – 10:00am

Reception – 10:30am
Mr. Ruck also leads a Zoom assembly for all children starting at 9:30 every Friday. Invites will be sent out weekly.
Teachers are expected to maintain regular contact (particularly if parents/child is not engaging in zoom meetings). This could be by Zoom, email or phone call (if teacher is well). Emails from parents and carers need to be responded to within 24 hours. However, teachers shouldn't respond to emails outside of working hours.
Parents can request a phone call to be made to support home learning/behaviour at home. Parents/carers of vulnerable pupils will be called weekly. These children will be identified by the SENDCO/PLO/HT/DHT/DSL.
Feedback will be age appropriate and given on an individual basis.
Y1 and Y2 Parents and Carers are asked to send photos of remote learning via email enquiries@ststephensinf.org.uk.

Reception Parents and Carers are able to use EvidenceMe. All work submitted will be acknowledged by the teacher (if well).
We appreciate how challenging lockdown life is and, in particular, trying to juggle work/family life along with home schooling. A number of parents/carers have said they are finding it difficult to complete all of the home learning with their child(ren). All we can ask is that you try your best and do what you can. Establishing routines will help. Some parents have created a weekly timetable to support home learning. Prioritising reading with your child (Collins eBooks), phonics activities, DoodleMaths and trying to get outside once/day for fresh air and exercise is a good starting point. Remember that play and real life experiences are important in children's overall learning and development. This includes small world play (LOL dolls, playmobil etc), building and construction (blocks, Lego etc) as well as, baking, dressing-up and playdough. We would love to see and hear about your ideas. Further down this page there are links to non-screen activities.
Please continue to let us know your thoughts/ideas by emailing enquiries@ststephensinf.org.uk.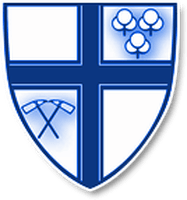 Other ideas
Here are also a further 25 ideas that you could do at home.
Here are some ideas for writing that you could do in the exercise book.
All year groups could also complete some art challenges such as these.
For Year 1 and 2 it would be really helpful for you to check if your child can read and write the Common Exception Words.
Our Science Bag isn't able to be brought home at the moment so we have shared the contents of our usual science bag for you to try at home.
| Name | |
| --- | --- |
| science homelearning.pdf | Download |
| science homelearning_2020031716532297.pdf | Download |
| science homelearning_2020031716534131.pdf | Download |
| science homelearning_2020031716541105.pdf | Download |
| science homelearning_2020031716554308.pdf | Download |
| science homelearning_2020031716564774.pdf | Download |
| science homelearning_2020031716572373.pdf | Download |
| science homelearning_2020031716575445.pdf | Download |
Showing 1-8 of 8
Check out these 50 things to do before you are 5 (although they're fun for ages 6 and 7 too!) - Think about how you could adapt them to do in your house or garden!
Speech and Language Support a Message from Speechlink.
To support your children's speech, language and communication needs, when your school closes, we have fast tracked the launch of our new parent's portal to help.
The site will be live from late afternoon Friday 20th March and will provide parents with FREE speech and language advice, resources and activities.
The site can be found at https://speechandlanguage.info/parents.