Information for New Starters
If your child is starting school in September 2023 please visit the 'Admissions' page for details of our Open Days.

Have you accepted a Reception place for September 2022?
Thank you for choosing
St. Stephen's Infant School for your child!
We are planning our New Parent/Carer meetings for the evening of Thursday 23rd June 2022.
We will finalise the class lists in early June and send you an invite to attend one of the following meetings:
6.30pm – Yellow Class, 7pm – Blue Class or 7.30pm Red Class.
In the meantime, please explore this website and 'like' us on Facebook (there is a link on the top right hand side Homepage of the school website).
You can also keep in touch by subscribing to our newsletters, to subscribe please visit https://ststephensinf.schooljotter2.com/news/newsletters
We will continue to work in partnership with you to ensure your child's start to school is as exciting and positive as we can collectively make it.
If you have any questions please contact the school office on 01454 866470 or email enquiries@ststephensinf.org.uk and
we will respond as soon as we can.
Thank you.
The content below was prepared for our September 2021 Reception starters.
We will let you know as soon as we update the content for the Reception 2022 starters.
Photo Book
Please click on the link below to access a booklet of photographs to share with your child. The photos show the classrooms and other areas around the school.
Story Videos
Hello, I'm Miss Smith. Welcome to Yellow Class. I am really excited about meeting you in September.
Before then have a watch of my story video and have a look at the book of photographs of Yellow Class and other areas around school.
Hello, I am Miss Hughes.
Welcome to Red Class. I am so excited to meet you soon!
Please enjoy this story video and check out the photo book (above) of your new school.
You can see your new classroom called 'Red Class', as well as the other areas like the Outdoor Classroom and Resource Area which are full of amazing things to play with.
Hello, my name is Mrs Hayes. Welcome to Blue Class. I am really excited about starting at St Stephen's Infant School and meeting you in September.
Before then have a watch of my story video and have a look at the book of photographs of Blue Class and other areas around school.
See you soon!
Tuesday 22nd June 2021
Dear Parents/Carers,
Owing to the ongoing Covid restrictions we have had to change our plan for this year's New Parents Meeting and visits.
The meeting will be going ahead on Thursday 1st July but instead of everyone being in the hall we will be holding three shorter meetings outside- one for each class.
The meetings will be at 6.30pm or 7pm or 7.30pm.
Parents/carers of Reception 2021 starters will receive an email invite for a meeting at either 6.30pm, 7pm or 7.30pm.
Please come to the main entrance of the school and you will be shown to the playground where the meeting will take place.
If the weather is poor we will move inside and socially distance for a short time.
Please note in order to comply with Public Health England guidance we need to limit the number of adults attending to 1/child.
At the meeting you will:
receive a Welcome Pack

meet the Reception Team and other members of staff

visit your child's classroom, the Reception Resource Area and Outdoor Classroom
You will find out:
which class your child will be in

induction arrangements for September

about teaching and learning at St. Stephen's
We will also do our best to answer any questions you may have regarding your child starting at
St Stephen's Infant School. If you cannot attend the meeting, please contact the school office after Thursday 1st July to arrange to collect your pack. We are unable to give out any information relating to classes before the meeting.
Unfortunately we cannot arrange for your child to visit the school before the summer holiday because of Covid restrictions. We have planned Stay and Play sessions for the children on Monday 6th and Tuesday 7th September and will share details at the meeting.
Last year our new Reception cohort was unable to visit the school before the summer break and they still settled into SSIS well.
Once again, thank you for choosing St. Stephen's Infant School and I look forward to seeing you on 1st July.
Yours sincerely,
Tim Ruck
Headteacher.
Please click here to read our letter to new parent/carers of Reception children starting in September 2021.
Please click here to view our 2021-22 Welcome Pack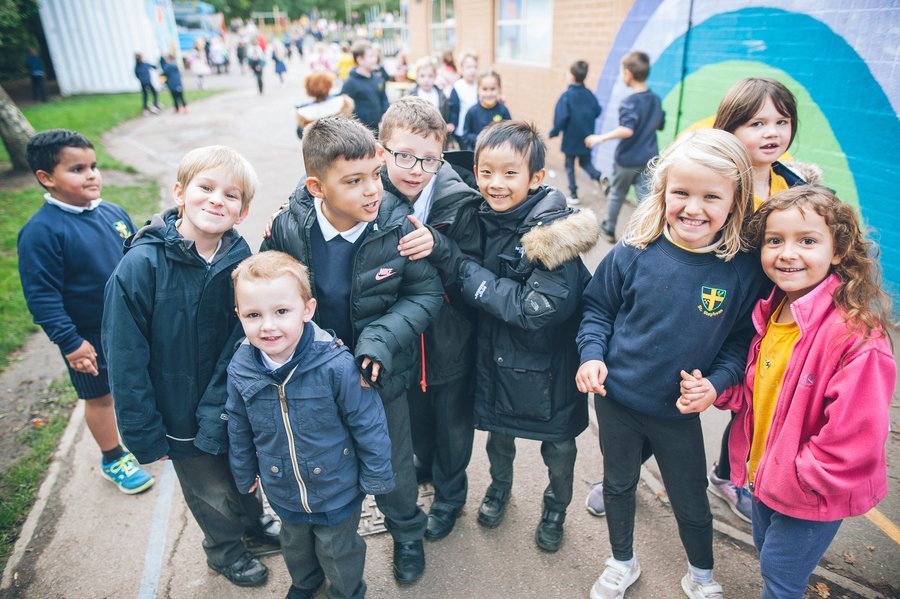 Transition from Pre-Schools and Nurseries.
We will be talking to pre-school and nursery settings, as we always do, to find out where your child is in their learning.
We will also be talking to you directly to find out about your child's preferences; things they particularly enjoy, find difficult etc. These conversations usually take place within the context of a stay and play visit to school in July or a home visit in early September, however if this is not possible, due to the current situation, we will think creatively to ensure that we receive all of the information that we need about your child.
We have set out some useful resources to support your child's transition including 'A Road to School' document, so you can help to prepare your child for starting at St Stephen's.
Starting Primary School - The BBC have put together some articles, videos and resources to support you and your child with starting primary school.
Planning for transition when schools are currently closed - A useful article with some tips to support your child's transition from nursery or preschool to Reception
Learning in Reception.
The Early Years is all about your child learning through play. Your child will spend most of their day in school accessing the continuous provision and following their own interests both indoors and outdoors. The areas within the classroom will be set up by adults who have taken into account your child's interests and next steps. The children will access these areas with support and guidance from teaching staff.
During the day, your child will take part in some short adult led activities focused around Communication and Language, Phonics and Maths. Although adult led, these will be fun and engaging sessions, planned with the children's interests and needs in mind.
There are ample opportunities throughout the year for outdoor play, as we believe this is vital for children's development.
Click on the link below to view the parent/carer's guide to the EYFS. This document directly links to the document used at school when observing and planning activities to support your child. The document is based around age bands. We would initially be working with age bands 30-50 months and 40-60 months in Reception.