Covid-19 Support
We will be using this page to share useful information, resources and links to help you through the Covid-19 outbreak.
If you have any questions or concerns please email enquiries@ststephensinf.org.uk
NHS Info on Covid-19 Testing for Under Fives
Why could Under 5s not be tested up until now?
It was necessary to review and validate the existing supply of testing swabs in order to ensure that they could be clinically approved for the testing over Under-5s. This has now been complete and the extension of eligibility is now appropriate.
Aren't the testing swabs used for adults unsafe for Under-5s? We have followed updated clinical guidance throughout on the suitability of testing swabs for use on children under the age of 5. This is being supplemented by updated instructions for parents and guardians of those under 5.
Why are Scotland and Wales not able to test Under5s: Testing eligibility is the responsibility of each individual Devolved Administration.
Will it hurt/cause them harm?
It is possible that children may experience some mild discomfort, but it should not hurt.
Who carries out the test? Children under 5 must have the test performed by a parent or guardian.
How do I book a test for my under 5 child? You can ask for a test online at: https://www.nhs.uk/conditions/coronavirus-covid-19/testing-for-coronavirus/ask-for-a-test-to-check-if-you-have-coronavirus/
We'll ask you:
how you want to get the test – you may be able to choose between driving to a regional testing site or getting a home test kit
for details such as your name, mobile phone number and address
The Coronavirus Testing Call Centre is available to assist eligible individuals through the process of booking and taking a test for Coronavirus. The Call Centre handles all enquiries about the testing process, from how someone books an appointment, to what they do upon receipt of their result.
The Coronavirus Testing Call Centre can be contacted on 119 (in England and Wales) and 0300 303 2713 (in Scotland and Northern Ireland) between the hours of 7am – 11pm.
The service can be accessed by people with hearing or speech difficulties by calling 18001 119 (in England and Wales) or 18001 0300 303 2713 (in Scotland and Northern Ireland).
How will their results be shared?
When a child takes a test, their parent/guardian will be told how results will be passed to them. This may be by email or by text or both. We are aiming to return results within 48 hours of tests taken at regional test sites and 72 hours for home tests.
Planning for the potential return to school for our Reception/Y1 pupils.
Wednesday 13/5/20
Dear Parents/Carers,
I hope you, your family and friends are well.
The government released their first set of guidance documents on the reopening of schools late on Monday evening. We have been working through these, along with Local Authority advice, to draft a plan for St Stephen's Infant School. Clearly there are a lot of important health and safety measures we need to consider and risk assess. This will take time and I will keep you posted throughout and share our final plan as soon as it is ready.
It is important to understand that the decision to reopen schools is still subject to change and is currently open to question from professional associations and teaching unions. Please note we will continue to be open for the children of keyworkers in all year groups.
As you know, the safety of our school community is paramount and we are fully committed to minimising risk. I would like to clarify that if schools reopen on June 1st we will be unable to provide full-time education for all Reception and Y1 children at the same time. As a large infant school, already catering for the children of key workers, we will need to limit the number of non-keyworker children coming into school. In order to comply with government guidance on social distancing, teaching in small groups etc we will have to operate a rota system for the children.
We are currently establishing staffing levels and risk assessing appropriately-sized learning spaces so we can calculate exactly how many children we can safely support at any one time. Safety comes first and we will review our provision as we go. For example, we may have to initially focus on just half of Reception for the first week and the other half the next week. If we can then include Y1 children we will – but only if it is safe to do so. This stance is supported by the guidance and our governing body.
To help us plan our provision we would appreciate all Reception and Y1 parents/carers – including Reception/Y1 keyworkers – to complete our Doodle Poll survey by midday Friday 15th May 2020. We are asking whether you intend to send your child back to school if we reopen from 1st June. Please answer 'Yes' or 'No' – there is also a comment box. Your response and comments will only be seen by the school. Please share this poll with other Reception/Y1 parents/carers so we have a clear understanding of the number of children we need to plan for.
This is the link to the poll: https://doodle.com/poll/t5umugrdsfat8xvw
Below is a link to the Department for Education's Guidance for Parents/Carers on the reopening of schools. Please take the time to read through this as it may well answer any questions you have.
If you would like more detail, there are links within this document to the guidance we are following regarding planning for reopening.
DfE Guidance for Parents/Carers: https://www.gov.uk/government/publications/closure-of-educational-settings-information-for-parents-and-carers/reopening-schools-and-other-educational-settings-from-1-june
Please note the government guidance states:
'No one with symptoms should attend a setting for any reason. Eligible children – including priority groups - are strongly encouraged to attend their education setting, unless they are self-isolating or they are clinically vulnerable (in which case they should follow medical advice). If someone in their household is extremely clinically vulnerable, they should only attend if stringent social distancing can be adhered to, and the child is able to understand and follow those instructions. Families should notify their nursery/school/college as normal if their child is unable to attend so that staff can explore the reason with them and address barriers together. Parents will not be fined for non-attendance at this time, and schools and colleges will not be held to account for attendance levels.'
For more information on this please see below: 'Should I keep my child at home if they have an underlying health condition or live with someone in a clinically vulnerable group?'
Many thanks for your continued understanding and support during these challenging times.
Take care and stay safe.
Yours sincerely,
Tim Ruck
Headteacher.
Should I keep my child at home if they have an underlying health condition or live with someone in a clinically vulnerable group?
Children and young people who are considered extremely clinically vulnerable and shielding should continue to shield and should not be expected to attend.
Clinically vulnerable (but not clinically extremely vulnerable) people are those considered to be at a higher risk of severe illness from coronavirus. A minority of children will fall into this category, and parents should follow medical advice if their child is in this category.
Children and young people who live in a household with someone who is extremely clinically vulnerable and shielding should only attend if stringent social distancing can be adhered to and the child or young person is able to understand and follow those instructions. Children and young people who live with someone who is clinically vulnerable (but not extremely clinically vulnerable) as defined in the social distancing guidance and including those who are pregnant, can attend.
--//--
This is a link to the Education Endowment Foundation's Resources for Parents/Carers.
Some really useful tips for helping maintain routines etc during the Covid crisis.
https://educationendowmentfoundation.org.uk/…/support-reso…/
We Miss You!
Thank you to Mrs Nicholls for organising the SSIS staff rainbow video
(and to all the staff for sending pix in)
We hope you enjoy it!
SSIS Shotgun!
Mrs Manning (Music Subject Leader) has written and performed a home schooling-inspired version of Shotgun. If your child would like to singalong (with the family too) please film and email it to enquiries@ststephensinf.org.uk
Thank you and well done to Mrs Manning!
'Looking After Yourself, Looking After Your Children' contains useful info on helping to deal with the current Covid-19 outbreak.
In particular, some tips on how to look after your family's well-being. It includes links to useful websites, home learning ideas and details of organisations available to support you.
The summer break is nearly here! The Mind You website has lots of up to date information, resources and activities available for children and young people with regards to their mental health.
This includes how services are operating, a 30 day challenge, 10 ways to be kind, anxiety and sleep toolkits and much more.
The page is being updated on a regular basis and within the second half of the school holidays there should be lots on there around returning to school and reducing anxiety.
https://sites.southglos.gov.uk/mind-you/coronavirus-covid-19-useful-information/
The 'Rainy Days' Story [Click on the title to open file] is about some bees who cannot go outside!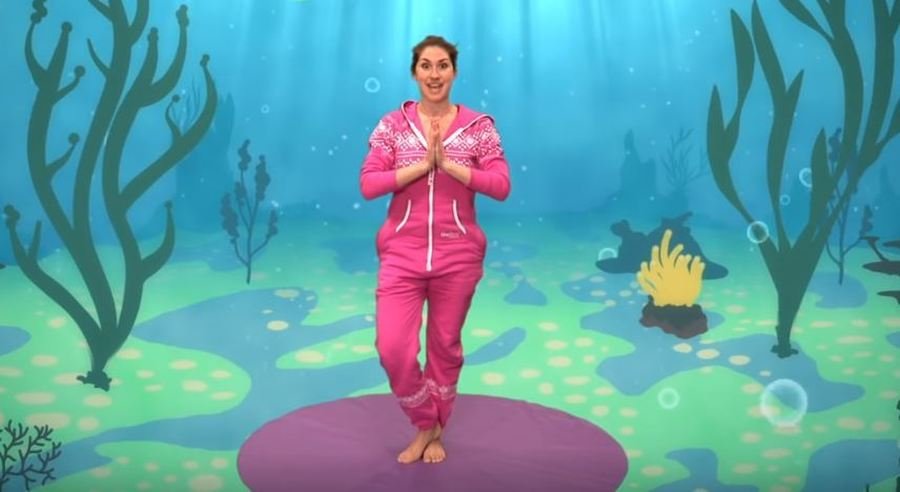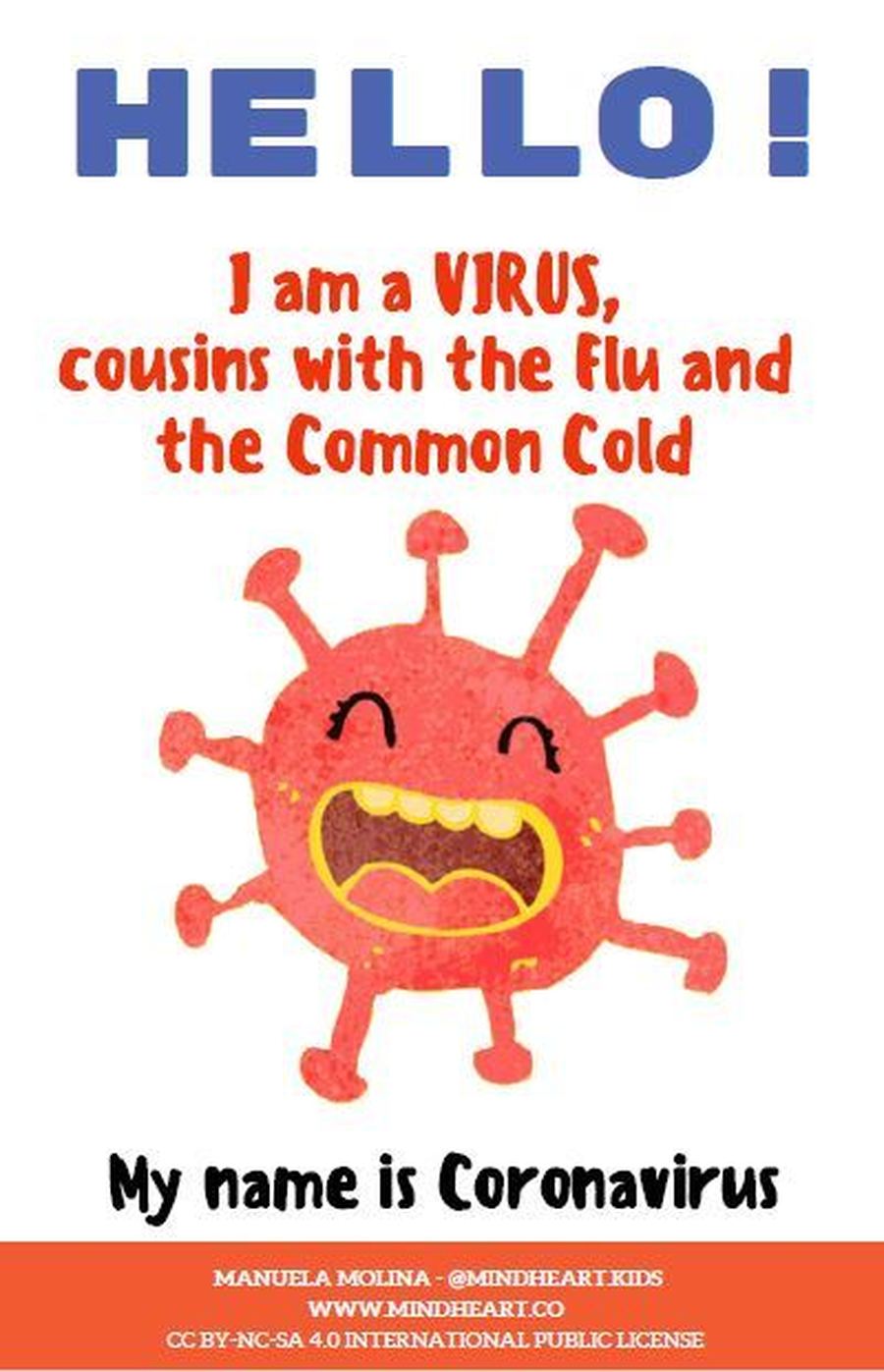 Please see below for a simple social story that explains the Coronavirus for your child.